Legal Notice
Reception hours:
Mon- Fri 8-11 am, added Mon + Fri 5 – 7 pm,
Saturday, Sunday and Holiday closed.
Your contact person
Mrs. Margit Günzkofer                                                                                                                                      Mr. Thomas Röckemann
Address
Boardinghaus Freising
Bahnhofplatz 7b
85354 Freising
phone +49 (0)8161/496 5771
fax +49 (0)8161/496 5772
mobil +49 (0)176/2003 13 53
(only in emergencies, not for booking)
info@boardinghaus-freising.de
www.boardinghaus-freising.de
Boardinghaus Freising
Tax number. 115/225/80513
VAT ID. DE 174811993
Managing director: Wolfgang Haslberger
---
technical implementation:
devultras.com (Berlin)
conception, design:
Gunnar Kollin (Ingolstadt)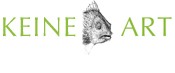 ---
Credits:
© Boardinghaus Freising © Johann Englmüller (freisingerfotos.com), © Fotolia.com, esiewert
For the sake of greater readability we only use the masculine form on this homepage. At this point we would like to emphasize that both masculine and feminine forms are considered in the relevant texts.
Mandatory information according to the Regulation (EU) No 524/2013 of the European Parliament and of the Council
For settling consumer disputes out-of-court, the European Union offers a platform for online dispute resolution ("ODR platform") at: https://ec.europa.eu/consumers/odr